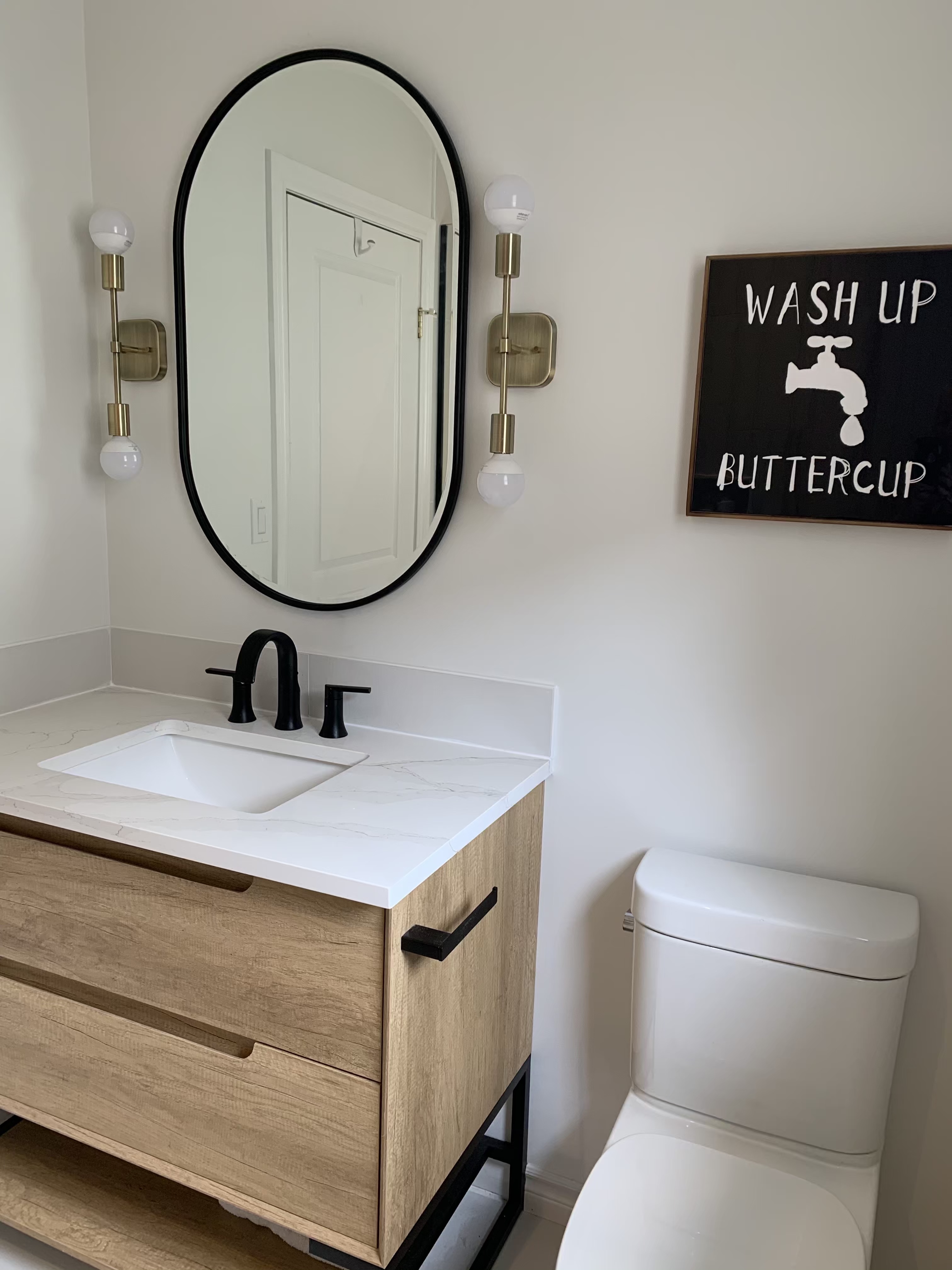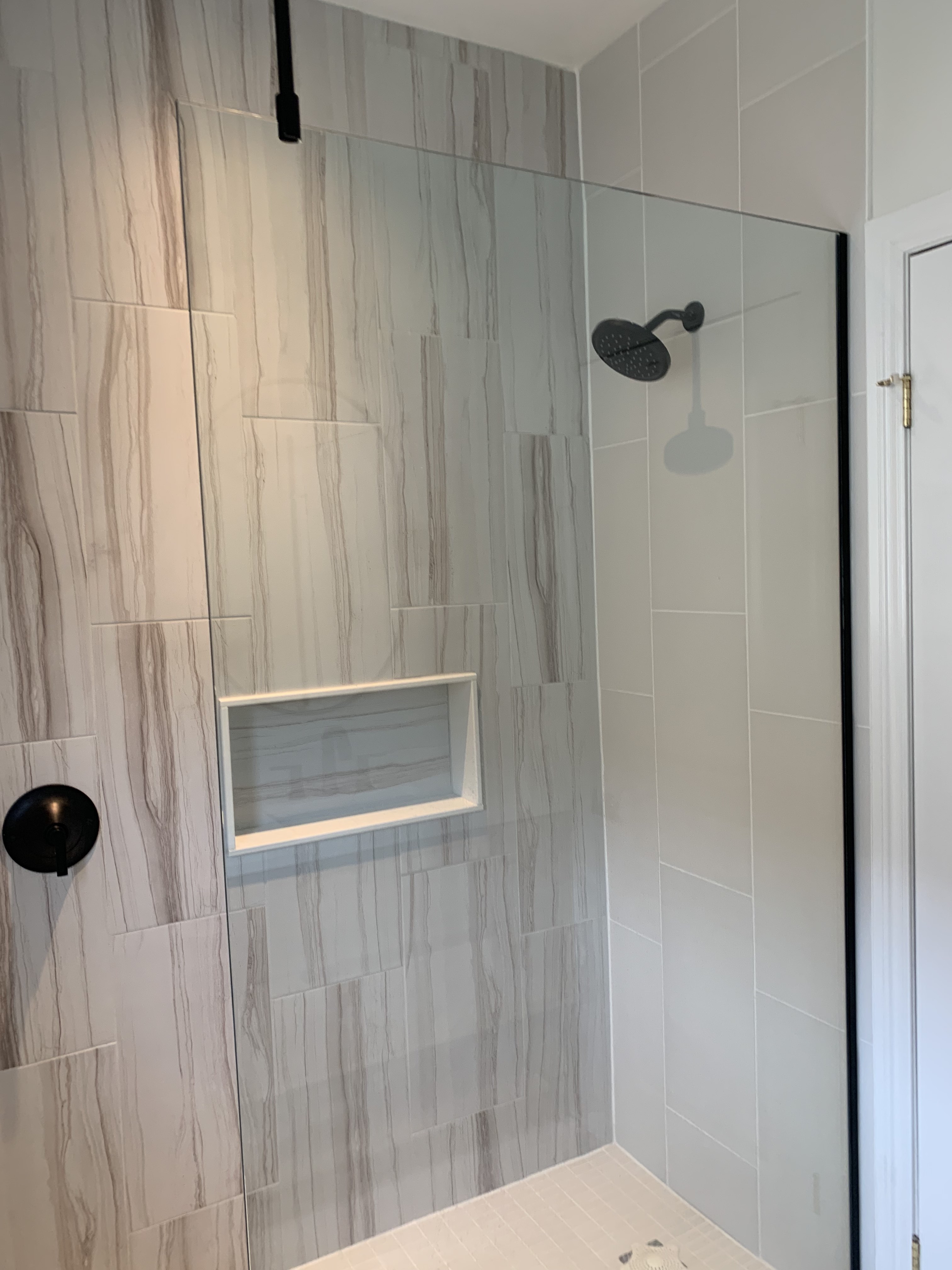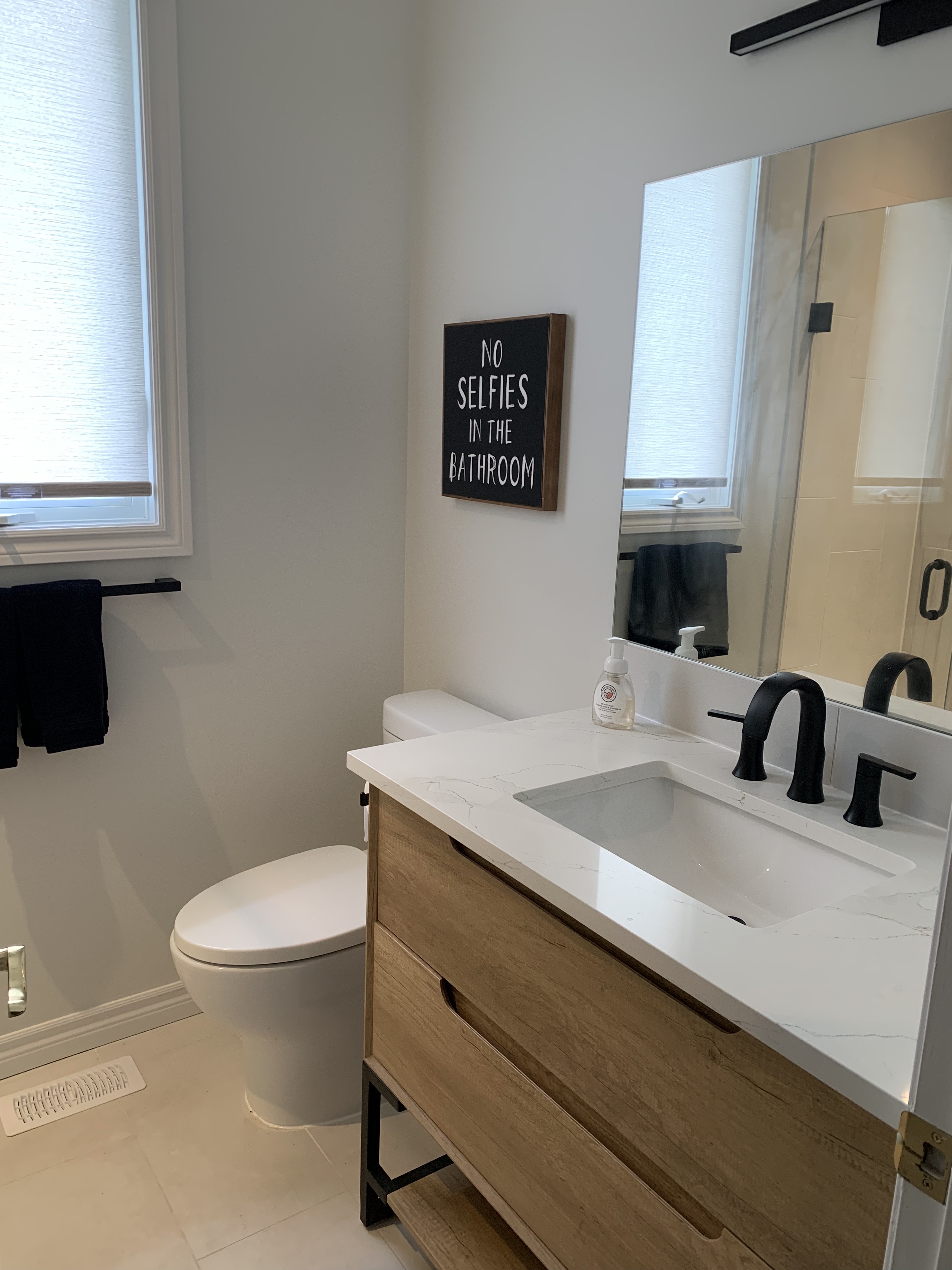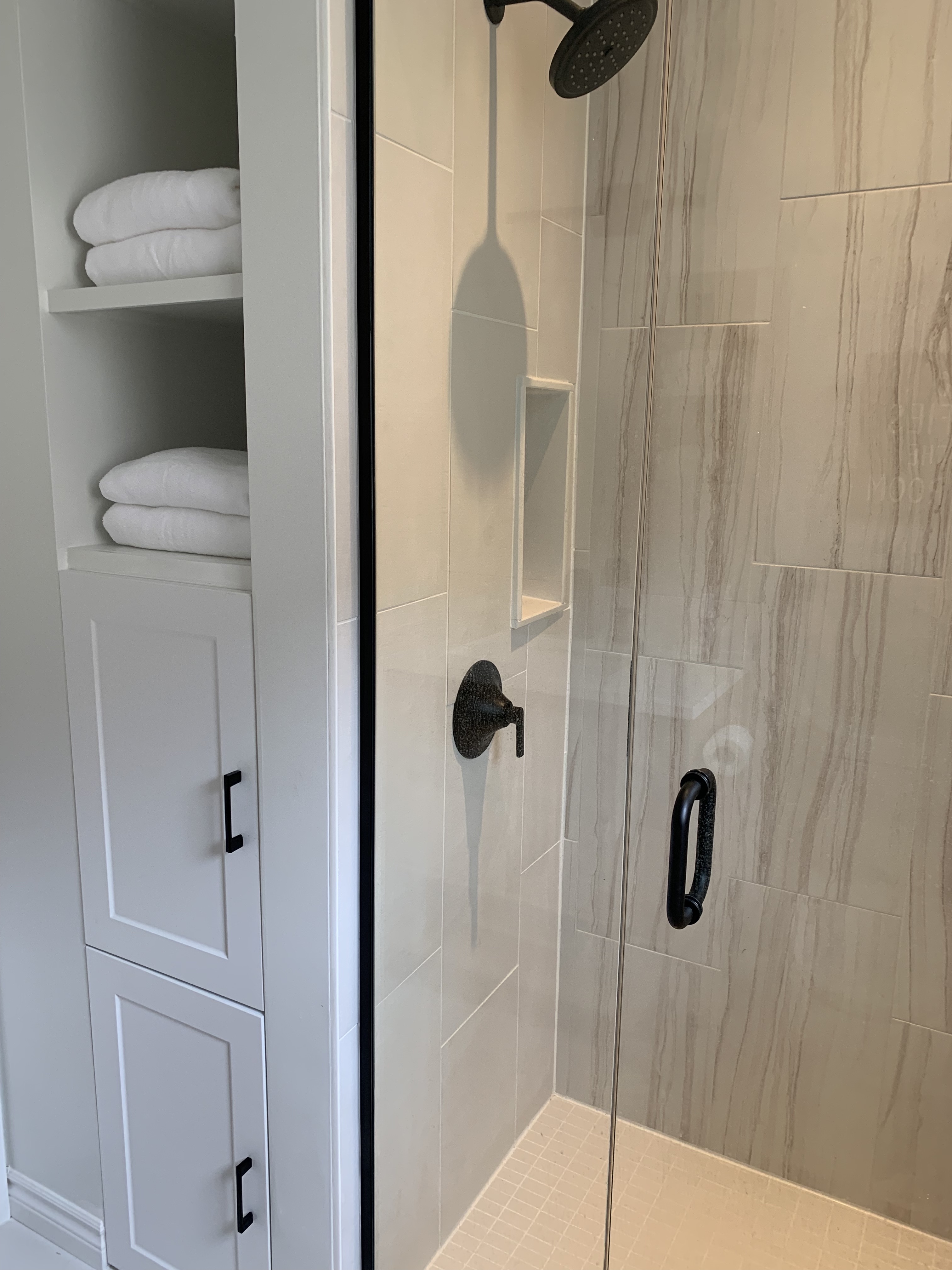 Is a bathroom reno on your To Do List? This room is said to yield a high return on investment and homebuyers are often willing to pay a premium to have this project completed before they buy.
Buyers want updated bathrooms. Much like the kitchen, renovating your bathroom can yield a high return. You can gut and re-design or even do a few small tweaks which can make a real difference. Fresh paint, new tiles and updated cabinets can provide a much needed facelift.
Take a look at my bathroom reno. We had 2 bathrooms side by side. One is for guests and the other is inside the primary suite. The guest bathroom was a bit smaller than the primary bathroom but we still managed to put a walk in shower and storage. We tore out the 20-year-old Jacuzzi tub and created a walk in shower. We chose tiles that were neutral in color and added wooden cabinetry to modernize and make it feel warm and natural.